Save Money with Quality Outdoor Products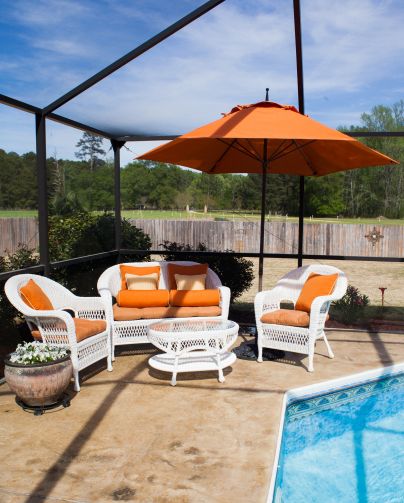 Since the recession began a majority of consumers have reconsidered purchasing their dream homes or buying those flashy sports cars. In fact, the state of the economy has forced people, and retailers for that matter, to take a good look at what they can afford and adjust accordingly.
People are investing more time in creating a higher property value to their existing homes by adding outdoor rooms, landscaping and being involved in major DIY projects. Although, people are trying to find great bargains, they are also taking time to research products that will provide greater value in the long run.
Restaurant and hotel owners have also broadened their interest in renovating by creating outdoor patio dining areas for customers. They have realized that enhancing outdoor settings adds style and may increase property value.
Some of the products retailers and home owners are investing in are all-weather-resistant patio furniture, outdoor shade products and outdoor cushions. These are not being purchased solely on good looks but on durability and functionality. Today's outdoor furniture is nothing like grandma's outdoor wicker rocking chair from the past. Teak, cast iron, all-weather wicker furniture are just a few products that hold up against the outdoor elements much better now than ever before.
Large cantilevered umbrellas have become big sellers in commercial and residential markets, that's because shade products are made with quality materials that will outlast products from big box retailers. Most are made with high-performance fabrics like Sunbrella, which tackle harsh elements and leave no evidence of abuse. Umbrella frames are built to withstand strong winds and storms and are made with non-corrosive substances and flexible fiberglass materials.
The same is true for outdoor fabrics; textiles that will not fade from the sun or mildew from the rain. Soft beautiful designer fabrics that can be used outdoors and indoors are what many manufacturers are achieving in creating these high-tech textiles. This recession isn't going away anytime soon. So be wise when you are deciding on what you will spend your money on. Choose better products for your home and business and always ask yourself if it's a good investment. If so, you should be able to move forward with peace of mind.